Similar to many people on social media, I loved the Netflix stand-up special Nanette, performed by Hannah Gadsby.
Her performance, a beautiful audio/visual of art, reminded me of deconstructing a system, uneasy in its place. We have many systems within ourselves, within society, within culture. Whether we are deconstructing the negative self-talk in our thoughts or the standards of a comedic act (as Hannah so brilliantly did), we are breaking the rules of "what was" and beginning to create a whole new "what is."
Comedians artfully deconstruct everyday life, everyday situations, and help ground us in reality by exaggerating what is already there. We begin to ask ourselves, "Why is it that way?" or "Where does that come from?" I think Hannah asked, "Why do I have to do this your way?" And instead of following an outdated system, she found her own way, her own story.
She found a way to heal her own story while helping to expose and change an old story. She taught us that we don't need to put our story or ourselves aside in order to make others laugh or feel comfortable. We don't need to keep retelling our story the way that we believe other people want us to.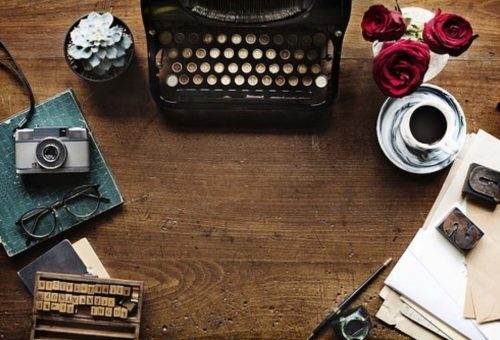 Historically there has been a system in place that has disallowed this truth-telling or honoring.
Now is a time where many people are listening. Where a queer woman from a state in Australia that only just decriminalized gay sex 21 years ago, can stand up in front of thousands of people and say she's angry. The system is being deconstructed and something new is forming. Not only in comedy but in parts of our world and maybe even in parts of us.
The voices or systems within us that tell a story about what we "should" say or do or feel or act or be. No. No more. No longer "should" we follow along with what was and instead go forth and share what is. What is within us as unique, brilliant, different people in this world. We are not all the same and that is what makes us so beautiful. That is what can make us thrive as a people.
There are many reasons why people look for sameness or the familiar.
We form schemas from the workings of our brain. We form bias from limited experiences. We think our beliefs or opinions are the ones that matter most. We are all guilty of this at one time or another, especially when we hold privilege. But hearing someone's story, the story that is their truth and seeing it as their story (not ours), we can begin to deconstruct our own privilege.
Deconstruct our own biases or schemas or opinions and begin to hear another person. Maybe we can even begin to hear ourselves and deconstruct the self-hate or self-deprecation that we think is or has been necessary to survive. This is especially true for people who have experienced trauma and/or who "exist on the margins," as Hannah identified. And how wonderful it would be to deconstruct this internal strategy or eliminate its necessity.
Ask Questions
My suggestion is to first sit back and ask yourself the questions many comedians often help us ask: "Why is it that way?" or "Where does that come from?" You may have thoughts within that formed over experiences of being bullied or ridiculed by others in your youth or recent past.
These thoughts may be something like, "I'm not good enough" or "I should go unnoticed." Well, we know that these thoughts potentially come from stressful experiences and, in some cases, may have helped you cope for a period of time. For example, maybe being isolated lessened the chance of being harassed. Now it may be possible to begin to deconstruct these thinking patterns and write a new narrative as Hannah courageously did in her stand-up act.
No longer feeling stuck in the "trauma point," as she identified, you begin to tell your story to someone who listens and you feel safe with. Whether this is your therapist, family member, chosen family member, loved one or the best listener of all: your pet.

Your story deserves to be heard and loved and cherished as the unique and beautiful story that it is.
We may be told inadvertently or even overtly that our parts or experiences don't matter. That we have to hide who we are or how something made us feel. And truthfully, in some places, we may have to hide to survive, but if we are given the chance, in this life, to tell our story and our true feelings then I suggest taking this opportunity, this privilege.
Write a new narrative, deconstruct an old system, recreate what already exists. Hannah blended comedy and tragedy at the risk of losing what she knew so well: self-deprecating humor. I believe she took this risk because she stepped back and deconstructed an old system by asking herself "Why do I have to do this your way?" She found her own way, her own true story and many of us listened.
About the Author
Emily Russell is a Licensed Clinical Social Worker (LCSW) at Well Clinic in San Francisco. In Emily's words, "I enjoy assisting people gain awareness of their own individual creativity in life."